Another short post I'm afraid, things are manic and the moment. I'm currently working on my colour ratio exercise but a wedding last weekend has meant a week of photo editing.
On with the photographers.
Biography
Born in New York in 1923, died in 2004.
What was he famous for?
Celebrity portraits
Interesting Facts
In the 1960s Avedon branched out into photo-journalism and recorded the Civil Rights movement, Vietnam at war and paitents in mental hospitals.
Photograph that most speaks to me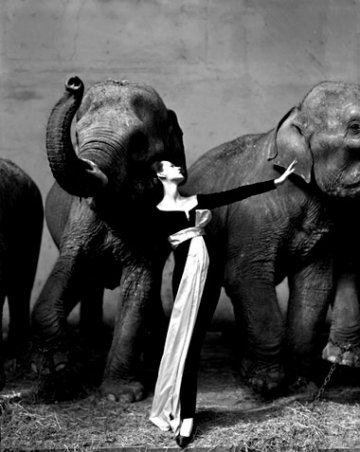 I love this image, I like the dynamic movements of the elephants and the posed, dignity of the model.